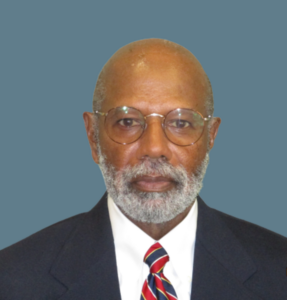 Lloyd C. Price, MBA, CFP®  is the former CEO and Managing Director of Mayfair Asset Management, LLC (MAM), a boutique asset management and financial services firm. MAM controlled over $250 million of assets through the management of executive compensation plans, business succession plans, retirement plans, and individual separate accounts. His career balances traditional corporate positions and consulting interspersed with entrepreneurial pursuits.
After holding executive positions at General Electric and AT&T, he was General Partner for TPC Realty, LLC; Director – Strategic Planning, Blue Cross/Blue Shield of New Jersey (now Horizon Blue Cross Blue Shield of New Jersey); Vice President – Marketing & Planning, St. Agnes Healthcare System; Vice President – Managed Care & Corporate Development, Bergen Regional Medical Center; a principal with a healthcare consultancy; and a financial advisor with several financial institutions. As such, he has a diverse and broad understanding of issues across a large swath of the business landscape.
He has presented at numerous industry forums regarding financial matters, published in financial industry trade journals, and written bylined newspaper articles on financial subjects. He has served on and advised numerous non-profit and small business boards and board committees.
He is a founding member of the Legacy Foundation, Inc., a 501c3 organization engaged in mentoring, leadership development, cultural awareness, and educational programs for disadvantaged youth.
He holds a BSE in Civil Engineering from Princeton University and an MBA from the Harvard University Graduate School of Business Administration. Additionally, Lloyd holds the CFP® certification from the Certified Financial Planning Board. He is a member of the Trenton Alumni Chapter of Kappa Alpha Psi Fraternity, Incorporated and is active with Princeton and Harvard alumni associations. His interests include running, beach activities, antiques, and period fantasy events.