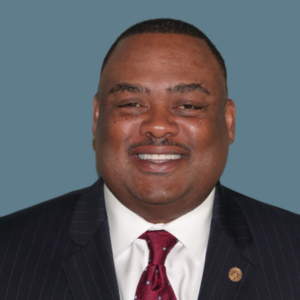 Shawn Copeland is currently a Finance Manager for Merrill Lynch Wealth Management, a Bank of America company.  His team is responsible for overseeing a multimillion dollar technology budget for the Global Wealth Investment Management division, project managing large scale software development and computer hardware infrastructure projects, and financial reporting & analysis.
Prior to Merrill Lynch, Shawn spent 9 years with IBM Global Services as a Service Delivery Consultant, Business Operations Manager and Sr. Project Manager.   Some of his clients included AT&T, SPRINT, JP Morgan Chase Bank, Panasonic and Lucent Technologies.    
Shawn graduated from Ewing High School in 1989 where he was an honor roll student and earned a total of 5 varsity letters in football and baseball.   He has a bachelor' degree in Finance from Hampton University in Virginia, and a Masters of Business Administration degree (MBA) from Rider University.   
Shawn has served as a Board Member and volunteer for a number of non-profit organizations throughout Mercer County, including the Granville Academy, Junior Achievement and American Legion Baseball Posts 182 (Trenton) and 314 (Ewing).  He is a member of the historic Shiloh Baptist Church (Trenton) and is a past Polemarch (President) of the Trenton Alumni Chapter of Kappa Alpha Psi Fraternity, Incorporated.  
Shawn and his wife Christi reside in Lawrenceville, NJ.  They have two children, Blake (son) and Courtney (daughter).   
Shawn is a "die-hard" Philadelphia Eagles fan and enjoys racquetball, tennis, cycling and golf.